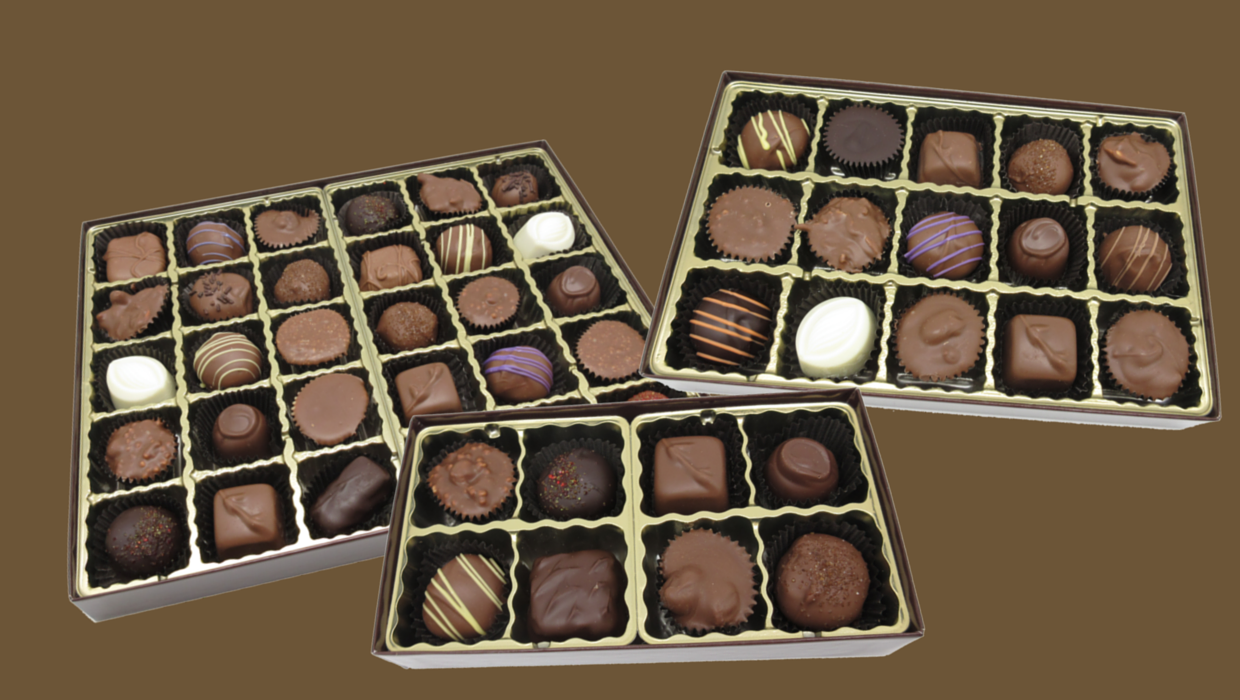 Boxed Chocolates
Row after row of hand-dipped creations in a wide variety of nuts, cream centers, peanut butter fillings, and crunchy toffee to name a few. Select milk or dark chocolate or white confection to fill the individual sections holding each of these special treats. Packaged in a gold box for elegance.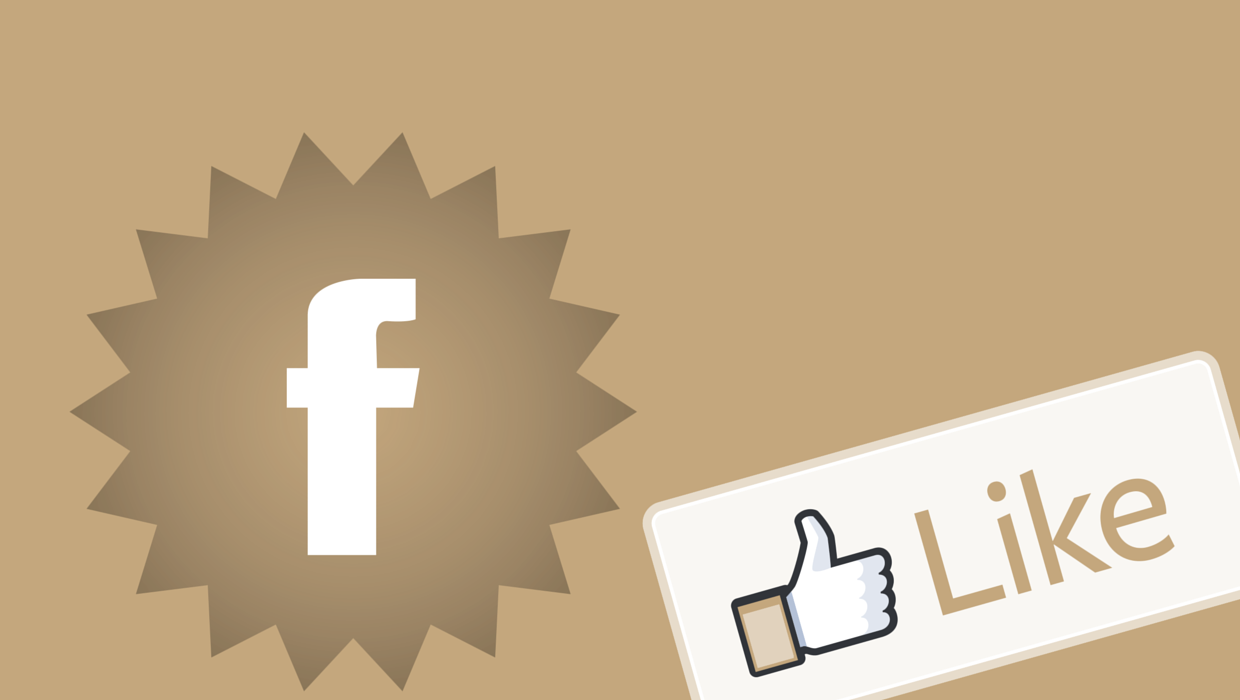 Like us on Facebook
Like us on Facebook to see pictures of our store!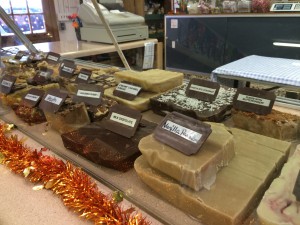 Fudge
Homemade Fudge in a large variety of flavors! Tiger Butter is our #1 seller but try them all to find your favorite!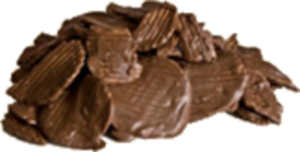 Double Dipped Chocolate Covered Potato Chips
For over 15 years these double dipped chocolate covered potato chips have been a best seller in Mary's store. The perfect combination of sweet and salty comes together on these individually double-dipped chocolate chips.
Open Monday through Saturdays 10AM - 6PM Dismiss