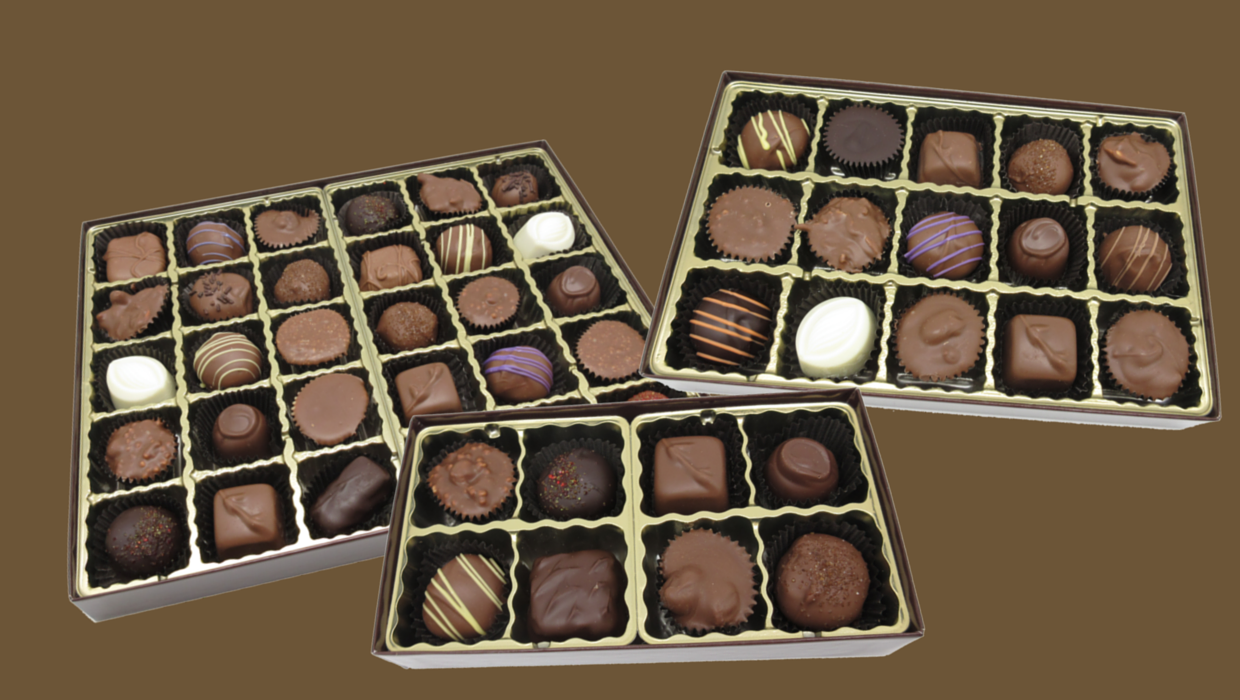 Boxed Chocolates
Row after row of hand-dipped creations in a wide variety of nuts, cream centers, peanut butter fillings, and crunchy toffee to name a few. Select milk or dark chocolate or white confection to fill the individual sections holding each of these special treats. Packaged in a gold box for elegance.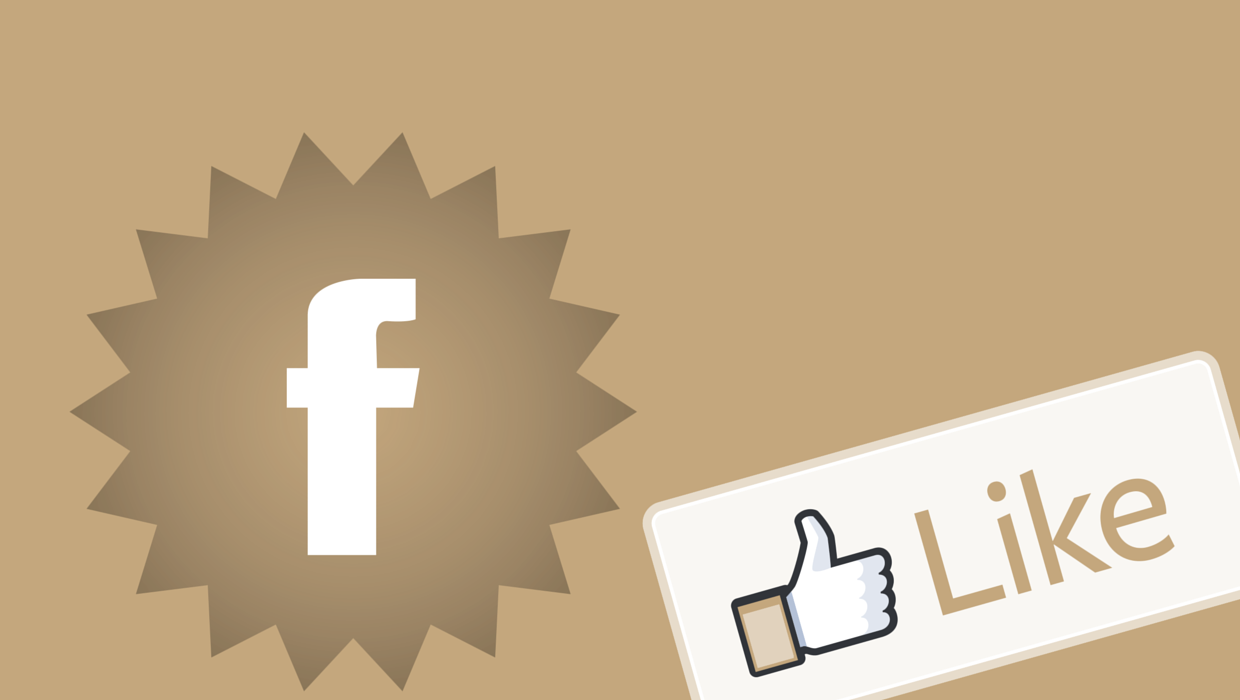 Like us on Facebook
Like us on Facebook to stay up to date with what's new at Mary's!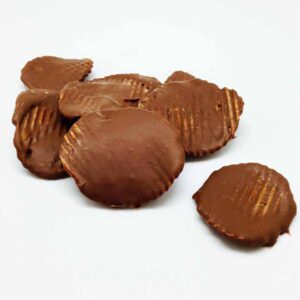 Double Dipped Chocolate Covered Potato Chips
Taste just one of our delicious double-dipped chocolate covered potato chips, and you'll know why they've been a best-seller in Mary's store for over 22 years!!  Hand-dipped (and double-dipped) in Mary's gourmet milk or dark chocolate, they're the perfect balance between salty and sweet!
Open Monday through Saturdays 10AM - 6PM Dismiss